Aims and Scope
Wani D. Gunardi, Kris H. Timotius, Agustine Natasha, Paulina R. Evriarti
---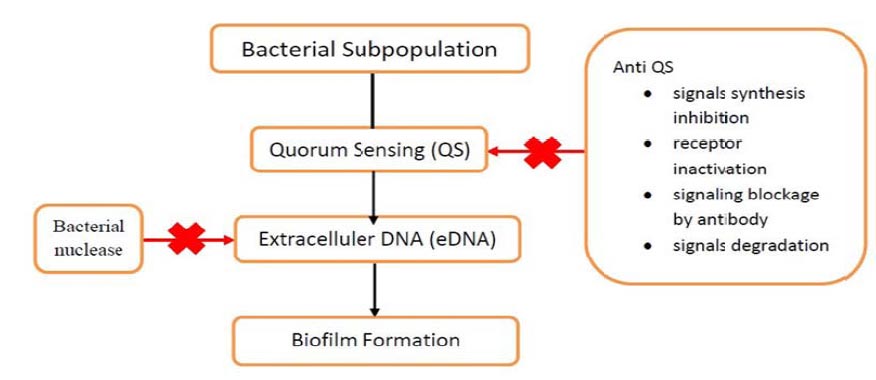 Burkholderia are intracellular pathogenic bacteria which can produce biofilm. This biofilm protects the intracellular pathogenic bacteria from antibiotic treatment and the immunological system of the host. Therefore, this review aims to describe the capacity of Burkholderia to form a biofilm, the regulation of its biofilm formation, the efficacy of antibiotics to eradicate biofilm, and the novel therapy which targets its biofilm. Burkholderia's biofilm is characterized by its lipopolysaccharides, exopolysaccharides (EPSs), biofilm-associated proteins, and eDNA. Its regulation is made by quorum sensing, c-di-AMP, sRNA, and two component systems. Many antibiotics have been used as sole or mixture agents; however, they are not always effective in eradicating the biofilm-forming Burkholderia. Inhibitors of quorum sensing and other non-conventional antibiotic approaches are promising to discover effective treatment of Burkholderia infections.
---
June 18, 2021
Ashraf I. Khasawneh, Nisreen Himsawi, Jumana Abu-Raideh, Muna Salameh, Niveen Abdullah, Rame Khasawneh, Tareq Saleh
---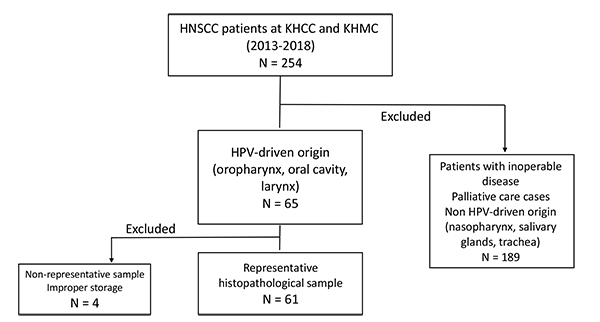 Background:
In addition to smoking and alcohol consumption, human papillomavirus (HPV) is a leading etiology for Head and Neck Squamous Cell Carcinoma (HNSCC). However, this causal association is still understudied in Middle Eastern populations.
Objective:
The aim of this study was to determine the prevalence of HPV-associated infection in the Jordanian HNSCC patients and the associated HPV genotypes.
Methods:
Formalin-Fixed Paraffin-Embedded (FFPE) squamous cell carcinoma samples of the head and neck were collected from two referral centers in Amman, Jordan to determine the existence of HPV DNA. After DNA extraction HPV infection and genotyping were identified using real-time PCR.
Results:
HPV DNA was detected in 19 out of 61 (31.1%) HNSCC samples. Despite screening for 28 different genotypes, HPV 16 was the only genotype identified in all examined samples. Most HPV-positive samples were obtained from the oropharynx (41.7%), oral cavity (37%), and larynx (18.2%). No significant association between HPV 16 genotype and age, sex, tobacco use, anatomical location, or tumor grade was noticed.
Conclusion:
This study reported a high association between HPV 16 genotype and HNSCC in Jordanian patients. These data should facilitate the implementation of appropriate HPV awareness campaigns, and activate selective prophylactic measures against HPV infection.
---
April 23, 2020