Aims and Scope
Fanny Rahardja, Dwi Prasetyo, Muhammad N. Shahib, Susy Tjahjani
---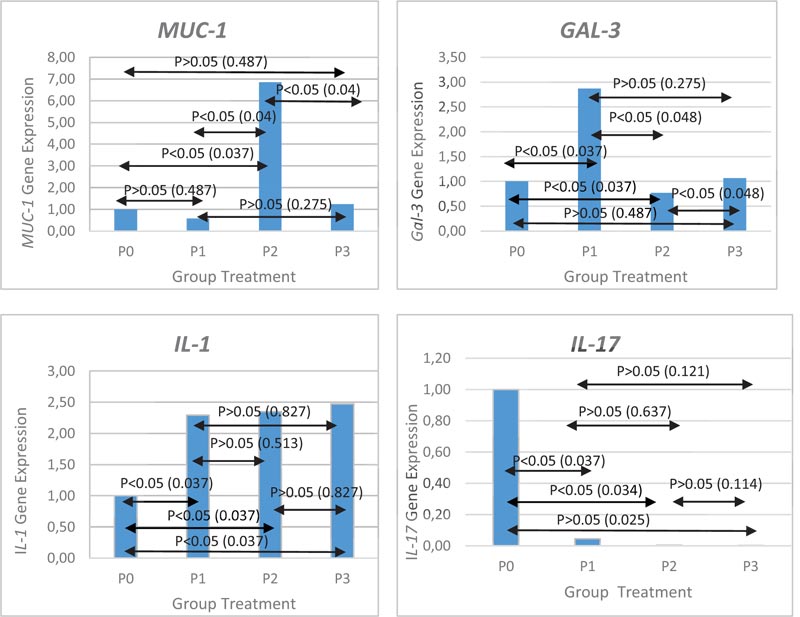 Background and Objective:
Lactobacillus acidophilus has been widely used for the management of gastrointestinal carcinoma owing to its immunomodulation effect; however, the role of L. acidophilus and its specific mechanism of action in the stomach is not fully comprehended. The present study evaluated the expression profile of MUC-1, GAL-3, IL -1β, and IL-17 in the L. acidophilus treated mice stomach.
Methods:
The study was conducted utilizing three groups of mice, 6 mice for each group, administered with different doses of L. acidophilus and a control group treated with normal saline. The results were analyzed with the Mann-Whitney Test.
Results:
The results demonstrated that L. acidophilus elevated IL-1β insignificantly and inhibited the expression of IL-17. The MUC-1 expression is influenced by L. acidophilus and inversely proportional to GAL-3 expression.
Conclusion:
Lactobacillus acidophilus plays a prominent role against inflammatory responses and has a potential in the treatment of gastrointestinal cancer.
---
July 14, 2021
Ashraf I. Khasawneh, Nisreen Himsawi, Jumana Abu-Raideh, Muna Salameh, Niveen Abdullah, Rame Khasawneh, Tareq Saleh
---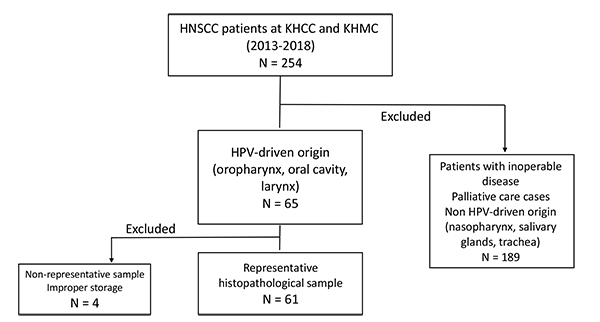 Background:
In addition to smoking and alcohol consumption, human papillomavirus (HPV) is a leading etiology for Head and Neck Squamous Cell Carcinoma (HNSCC). However, this causal association is still understudied in Middle Eastern populations.
Objective:
The aim of this study was to determine the prevalence of HPV-associated infection in the Jordanian HNSCC patients and the associated HPV genotypes.
Methods:
Formalin-Fixed Paraffin-Embedded (FFPE) squamous cell carcinoma samples of the head and neck were collected from two referral centers in Amman, Jordan to determine the existence of HPV DNA. After DNA extraction HPV infection and genotyping were identified using real-time PCR.
Results:
HPV DNA was detected in 19 out of 61 (31.1%) HNSCC samples. Despite screening for 28 different genotypes, HPV 16 was the only genotype identified in all examined samples. Most HPV-positive samples were obtained from the oropharynx (41.7%), oral cavity (37%), and larynx (18.2%). No significant association between HPV 16 genotype and age, sex, tobacco use, anatomical location, or tumor grade was noticed.
Conclusion:
This study reported a high association between HPV 16 genotype and HNSCC in Jordanian patients. These data should facilitate the implementation of appropriate HPV awareness campaigns, and activate selective prophylactic measures against HPV infection.
---
April 23, 2020