Aims and Scope
Kanyanan Kritsiriwuthinan, Sumet Wajanarogana, Kantima Choosang, Thitima Pimklang
---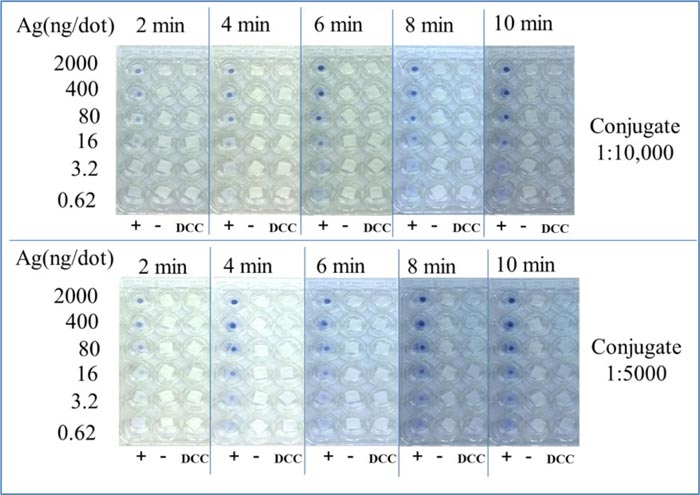 Background:
Melioidosis is a disease caused by the Burkholderia pseudomallei bacterium. The mortality rate of infected patients is quite high because the symptoms are similar to those of various diseases, making it difficult to diagnose clinically and preventing the immediate treatment with effective antibiotics that is required for the management of acute infections. To provide appropriate treatment, accurate and rapid diagnosis is required.
Objective:
The aims of this study were to develop Dot ELISA using purified GroEL B. pseudomallei recombinant protein as an antigen and to compare the newly developed assay with an indirect hemagglutination assay (IHA) for the diagnosis of melioidosis.
Methods:
The GroEL recombinant protein was purified by immobilized metal affinity chromatography before being used as an antigen. The optimal conditions of the Dot ELISA were determined and used for subsequent experiments. A total of 291 serum samples were evaluated by the established Dot ELISA and IHA, using the bacterial culture method as the gold standard of melioidosis diagnosis.
Results:
The results from Dot ELISA and IHA revealed sensitivity, specificity, and accuracy of 85.7% (Dot ELISA)/64.3% (IHA), 94.4%/85.5%, and 93.1%/82.5%, respectively.
Conclusion:
These results indicate that the Dot ELISA developed is an efficient, simple, rapid and cost-effective technique for the early diagnosis of melioidosis and can be used in a local laboratory without specialized equipment.
---
March 22, 2021